"Accelerated Solution"
You're About To Discover, Learn and Practice:
How your current Mindset is different from optimal Entrepreneurial Mindset and how to bridge this existing gap.
How to build a strong foundation for your coaching business.
How to make sure you will keep highly motivated building your own business and not to give up in the middle of the distance.
How to define your niche and create your Customer Avatar so you can architect a marketing strategy that attracts buyers.
How to set up your unique coaching business model.
The seven ways to differentiate your business and outperform your competitors right from the start.
How to make sure you will keep your focus, implement your business building strategy and get things done.
How to avoid 7 major coaching start-up mistakes and have a shortcut to profitable and sustainable phase of your coaching business.
The best strategy for you to follow to get your website done in a matter of days and weeks (not months and years!)
How to feel totally confident and optimistic while building your own coaching practice and set it up even while still being employed.
Meet Your Trainer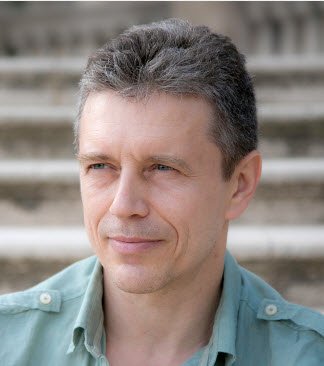 –  8 years of Training and Coaching experience as Headway Coaching Business School CEO and Master Trainer,
–  PCC ICF (International Coach Federation)
–  Official ICF registered Mentor
–  Master Trainer ATD (Association for Talent Development)
–  Speaker at ICE ASTD conference 2014  (Washington, DC) and 2015 (Orlando, FL)
Defining Your Business Model – Checklist
Lesson 1: Becoming the best Entrepreneur I can be: Mindset Shift (Entrepreneurial Belief System)
Lesson 2: My Strategy For Coaching Business Start Up Marathon (Defining Strategy)
Lesson 3: Access to My Main Unlimited Energy Resource (Ensure Ongoing Motivation)
Lesson 4: My Starting Point: Unbeatable Me! (Positioning)
Lesson 5: My Best Ever Client. (Discovering Your Niche)
Lesson 6: Narrowing, Narrowing and Narrowing More! (Defining Market Entry Point)
Lesson 7: Standing Out From the Crowd. (7 Ways to Differentiate Your Business)
Lesson 8: Putting it All Together: My Coaching Business Model. (Defining Implementation Strategy)
Lesson 9: Focus, Priorities and Commitment (Making Sure Your Strategy Works!).
Lesson 10: Coaching Confidence (Introduction to Frames and Conversational Reframing Tools).
Tuition: Limited Time Offer (enrollment before December 3rd)  –  £787 + bank (PayPal) transfer fee 
Level: Intermediate/Advanced

Setting: Online/Virtual
Course Length: 10 weeks (+2 weeks New Year break)
Expected Completion Time: 12 weeks
Start: Tuesday, December 8th at 6:30pm UK time (day and time are subject to change after discussion with all enrolled participants)
End: Tuesday, December 23rd at 6:30pm UK time.