Headway Coaching Group Partnership Program
Whether you are a coach or trainer, business owner or employee there are multiple ways you can engage with Headway Coaching Group. Earn up to 55% commissions building your coaching/training business with us working 1-2 hours per week as an online group coach/facilitator. Here there are just a few reasons why you should consider this:
If you are interested in:
Becoming a part of an emerging coaching/training business with the mission of bringing coaching and training to people with moderate earnings (not just the corporate world and/or business executives and owners).
Getting additional income aside from you main occupation by working as a coach/trainer 1-2 hours per week (online).
Getting income as an HCG's affiliate, spreading the word and promoting our tools and programs that cover multiple training/coaching directions such as relationship, communication, energy, entrepreneurship, goal setting, creativity etc
Getting your coaching/training business promoted as an HCG partner and team member (for business owners)
Using our online key generation (assessment) tools for free when working with your clients and structuring your business offers.
Getting new skills as an online coach/facilitator-trainer who works with groups in a virtual classroom environment. 
Webinar Registration
(click link below)
To know more about the HCG Trainer program and other partnership options register for our short (30min) webinar on October 14th at 8pm UK time HERE
OFFER TO JOIN HCG TRAINER PROGRAM WILL EXPIRE ON A FIRST COME FIRST SERVED BASIS (Number of Participants is limited to 8 people only) . To enroll into the program click the link below. Official start of the program is October 15th 2014)
                                CURRICULUM
To become an HCG Trainer-Partner
It costs nothing to join the HCG Affiliate program or use our online tools. It's free. To become a certified trainer and earn with HCG as a coach-facilitator though will require a financial and time commitment. In order to ensure the quality of our programs the requirement is to undergo 6 months training to be certified and entitled to work with groups. There are three modules , each of 2 months.
LEARNING MODULES (6 month program)
Module 1 – To enroll into the Headway Goal Booster program as a participant. (duration 2 months)
Module 2 – To enroll into the Headway Booster Program with assistant functions (duration 2 months)
Module 3 – To enroll into the Headway Booster Program with coach-facilitator functions (duration 2 months)
                        Meet Your Trainer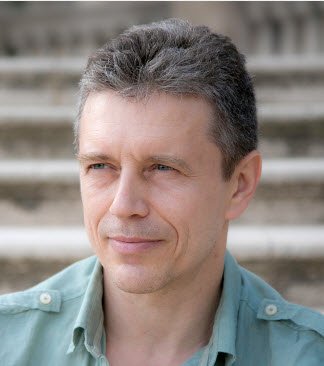 –  7 years of Training and Coaching experience as Headway Coaching Business School CEO and Master Trainer,
–  PCC ICF (International Coach Federation)
–  Official ICF registered Mentor
–  Master Trainer ATD (Association for Talent Development)
–  Speaker at ICE ASTD conference 2014  (Washington)
WHAT YOU WILL LEARN
Each Module of our HCG Trainer program is actually Goal Booster Program which you will be facilitating when you become a certified trainer. You will learn the All in One Basket Model which is the foundation of our Key Generator, you will learn how to coach and facilitate groups in a virtual class environment, how to engage with participants between sessions, how to operate Adobe Connect online classroom software, Trello project management software etc etc.
HOW IT WORKS
Seminars are held weekly – just once a week. Seminars are hosted live.  This is not a homework-based or pre-recorded program. Seminars are mobile.  Attend class from wherever you are located through our Skype and webinar presentations.  Each practicum is recorded and shared with the group.  In the event that you are unable to attend the live session, your progress is not hindered. Seminars are 60 minutes long, offered throughout an entire 6 months training.   In a small group setting, individual-quality attention is provided both by our instructors and the global support group of your classmates.  Consistent collaboration with colleagues for a whole training course is powerful motivation that helps you reach your training objectives.
PRICES 
Full HCG Trainer program  – £1674
STEP 1: Enroll into the program and take Module 1 – £354
STEP 2: Complete the rest of the training program (Modules 2 and 3) – £1320
Course begins on October 15th.
"…I mast say, my life has completely changed through the course"                                            Judit Varkonyi-Sepp  Psychologist, Coach
Meet the Participants – Judit, Jan and Jim                                                             Meet the Trainers – Mark and Caroline
Webinar Registration
    (click link below)
To know more about the HCG Trainer program and other partnership options register for our short (30min) webinar on October 14th at 8pm UK time HERE
PLACES ARE LIMITED AND WILL BE OFFERED ON A ON FIRST COME FIRST SERVED BASIS (Maximum of 8 participants) . To enroll into the program click the link below. Official start of the course is October 15th 2014)