Headway Procrasterminator Program
Duration: 8 weeks, working in groups 8-10 people with professional Coach-Trainer
Price: £295 +VAT
Beginning of the Program: September 2014
It seems harmless – everyone procrastinates. Until you wake up one day to a gym membership never used, a business never started and a life half-lived. Until frustration, guilt and disappointment become familiar tastes in your life.
I never thought of myself as a procrastinator because I'm always busy doing things. But as you will discover in this program, everyone procrastinates in their unique way. My way was chasing after deadlines and putting out fires. Some people put things off because of their fear of failure and self-doubt. Others cannot start due to the lack of an action-plan.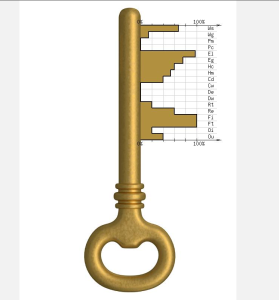 Because of the complicated and highly individual nature of procrastination, here in Headway Coaching Group we have created a unique "All-in-One-Basket Model", which explains and analyses the top 18 reasons for procrastination, based on the personal key generated by answering a set of targeted questions (see image of my Anti-Procrastination Key above). Take a look at the video testimonials below to see what the trainers and participants say about the program.
                           Meet the Participants – Judit, Jan and Jim                                                             Meet the Trainers – Mark and Caroline
Who can benefit:
– Everyone who wants to understand once and for all his/her procrastination pattern or analyse what stays on his/her way to their desired goal . Once you understand the  nature of your problem it is much easier to develop a strategy to deal with it.
– Coaches, trainers, consultants, psychologists whose clients manifest hidden resistances to change. The "All in One Basket" Procrastination Model creates structure and provides numerous tools to address the issue.
For certified coaches or trainers only: If you want to know about our "Earn as a Coach/Trainer with Headway Coaching Group" project sign up at the bottom of this page and we'll provide you with additional information.
Click below to …
Don't procrastinate, sign up and we'll be in touch soon!
PCC ICF, Master Trainer ASTD
Headway Coaching Group
if you are Coach and/or Trainer click below to …