Strategic Social Media Programme
Session 2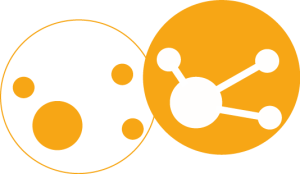 Homework Part 1: LinkedIn Page Optimisation
==================================================
Your LinkedIn Profile Page
Assignment
Step 1: Create a Word document (see example: LinkedIn Optimisation Worksheet with four main sections: "before optimisation", "after optimisation", "my considerations" and "my partners comments".
Step 2; Download the SSM Headway LinkedIn Optimisation Guide for LinkedIn and follow through the whole optimisation procedure. Before you make some changes, please do not forget to capture the correspondent section of your LinkedIn page using screenshots. Paste every "before and after" screenshots for each LinkedIn section where you've made changes into Optimisation Worksheet you created in Step 1 and write down your considerations. If you have any questions and/or troubles at some points of the process, please do not hesitate please to post a note for Alex Khrapov in your personal card.
Step 3: Check you personal SSM Trello card and in "Description" area (at the top of your card) find names of your partners.
Step 4: After you finished working on your LinkedIn Optimisation Worksheet attach it to the personal cards of your two partners.
Step 5: Your partners are supposed to attach their Optimisation Worksheets to your personal card. Before you open those attached documents, please choose one of the partners, visit his/her personal card and check very carefully his/her Customer Avatar profile which is supposed to be attached to the card.
Step 6: Use your imagination and put yourself "in the shoes" of your partner's customer avatar. Open your partner LinkedIn page (you'll find the link in the "Description" area) and carefully read every LinkedIn profile section making notes how powerful each section resonate with you as the "Avatar".
Step 7: Open your partner's Optimisation Worksheet attached to your personal card and make AT LEAST THREE comments in his/her Worksheet. Do not hesitate to give some alternatives to the changes that your partner has already made in his profile. Being in the position of his/her customer Avatar gives you unique opportunity to come up with as many additional changes as possible. The more options and alternatives your partner will have the better. When we work on our profiles, we often find ourselves stuck and do not see other options. This is your chance to help your partners with alternative points of view.
Step 8: Attach the resulting Optimisation Worksheet (you can re-name it to "Optimisation Worksheet with comments from XXXXX") to your partner's personal card and repeat the same process for your second partner's Optimisation Worksheet.
Step 9: After you completed this part of Home Assignment (Part 1) in full, please post a note for Alex Khrapov in your personal card.
Happy LinkedIn Optimisation! 🙂
—————————————————————————————————————————
Downloads
LinkedIn Company Page Cover Photo Template