Headway Coaching Practice Circles
The Only Way To Build A Solid Foundation For Your Coaching Career/Business Is To Become A Skillful High Quality Professional. … and That Is Impossible Without Permanent Practice.
"What to expect " from our CEO, Alex Khrapov, PhD, MCC ICF
Coaching Circles:
Peer-To-Peer Coaching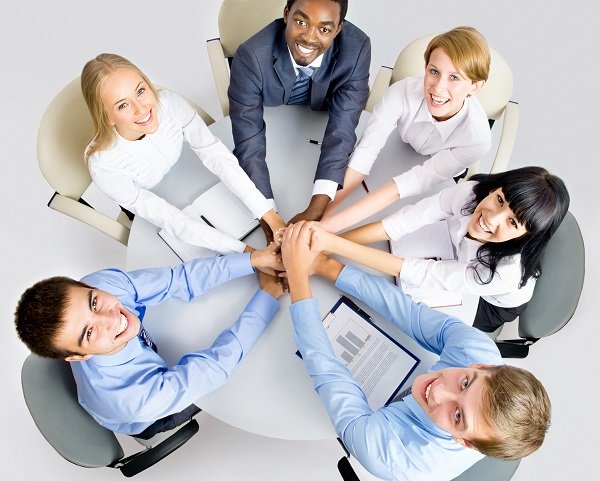 gStrategi Learning The Headway Coaching Practice Circles are a way to connect with other certified coaches to practice coaching skills towards the ICF/CA accreditation (e.g. ACC, PCC, MCC accreditations) or to simply practice skills towards perfection and confidence.
… and at the same time Coaching Circles are so much more than just a way to connect with other coaches and practice your skills (read about Headway DAP Method below).
Qualified partners are first matched by the Headway team, providing you with two practice partners – one partner as your Coach and one as your Coachee. You meet with your matched partners as best suits your needs and schedules for a period of two months (by agreement with your partners it can be prolongated in order to complete 8 sessions agreement).
The Headway Premium Coaching Circle service is subscription based so at the end of each two-month Coaching Circle round, you automatically will be enrolled into the next round with a new set of partners to practice with. You can always pause or cancel your subscription directly from your user dashboard before the next billing period started.
Upon your special request (see Add-on Subscription on the Choose Your Coaching Practice Track page) you can get additional pairs of partners if you are willing to accelerate the accumulation of your coaching practice hours (be aware one time fee of €12.90 will be applied for every addon pair of partners)! So, practice as much as you wish to receive professional coaching and experience different styles and approaches from our global community of coaching colleagues.
Hours accumulated can be counted towards ICF accreditation.
We have two levels of Coaching Practice Circles:
Headway DAP Method of Coaching Practice
After your enrollment into the PCC (Premium Coaching Circle) you will have an opportunity to learn the Headway DAP Method of coaching practice. DAP stands for (an abbreviation of) the Deliberate and Accelerated (coaching) Practice which includes three essential parts:
A) Strategic Learning Part: Learning in depth one tool, one technique, one competency that will be your prime focus during some period of your coaching circle practice.
B) Focused Implementation Part:  how you can practice your coaching skills so you can elevate your professional level very rapidly without wasting years of your time and achieving some mediocre results.
C) Permanent Feedback Loop Part: regular participation in small "guided discussions" groups of coaches where you will learn from each other and reflect on your practice experiences under the supervision of more experienced coaches. 
This Is Time Tested and Proven
Check what Simeonka, Irina and Ellen say about Headway Coaching Circles (peer-to-peer coaching practice)
Premium Coaching Circles (PCC/PCCA)
After you compete your application for participation in the Premium Coaching Circle (PCC) you will receive the name and contact information of two qualified partners – one Coach and one Coachee.
It is the responsibility of each partnered pair to get in touch with one another, schedule practice times and follow through on the sessions, but in the case that your paired partner does not respond to your contact attempts and/or agreed upon practice sessions, we will source you a substitute partner within four working days or less.
PCC Terms and Conditions:
1. You are willing to work 1 hour per week with both of your partners (two hours in total with your coach and coachee). It will guarantee you as a coach, 8 hours of coaching practice towards your accreditation during two months period.
2. You agree to provide your email address as well as WhatsApp (phone) number to be contacted by your partners in regards to scheduling and other circle related matters.
 3. You agree to update the status and progress of your work with your partners (instructions will be sent to you after the registration).
4. You agree to write your testimonial to your coach and post it over LinkedIn (upon your coach's request) or other platforms and allow to publish it over coach's website etc.
5. You agree to submit the document that proves your coach-specific education (your certificate)
Price: €19.9 ($23.6) for the full two-month (8 sessions/8 hours of practice) period.
Click below to complete your registration for …
Premium Coaching Circle (PCC)
Free Coaching Circle (FCC)
Here is the way it works:
You will receive the name and contact information of two qualified partners (one Coach, one Coachee) to practice with. It is the full responsibility of each partnered pair to get in touch with one another, schedule practice times and follow through on the sessions.
Price: free for the entire three-month coaching circle round. Start dates are 1st September, 1st December, 1st March and 1st June
Warning!  Just remember there are four main differences between Free (FCC) and Premium (PCC) Coaching Circles:
1. The hours you earn participating in Free CC can not be counted towards "paid coaching hours" in your ICF accreditation log. They can be counted as "pro bono" hours only!
2. The quality of your coaching partners (in terms of their responsibility, responsiveness and very often in terms of their current ICF credentials) in Premium CC usually much higher. We often have multiple ACC, PCC and even MCC coaches who participate in Premium circle.
If for some reason you do not have any response from your assigned FCC partners the Headway Coaching Group do not take responsibility for your partner's actions and we do not hold an obligation to fix it.
If you do not have response from your partners in Premium CC the Headway Coaching Group has an obligation to resolve the issue and provide a solution (to c assign a new partner if necessary.
3. Enrollment into the Premium Coaching Circle is instantaneous. It means that you do not need to wait for the fixed starting date (FCC starts four times per year). It usually takes a couple of days after your enrollment to get your partners contact details and start practicing.
4. Participants of Premium Coaching Circle eligible for Add-ons so you can add additional pairs of partners and dramatically accelerate how fast you will acquire your practice hours.
Click below to read more and complete your registration for …
Free Coaching Circle (FCC)