Professional Coach Certification Program
Choose ACTP ICF or ACSTH ICF program option below (see pages 19-20 of program's brochure) and then corresponding subscription plan. Contact us if you have a special request
The End of Registration, April 28th, 2023 @ 23.59 CEST
ACTP ICF vs. ACSTH ICF Programs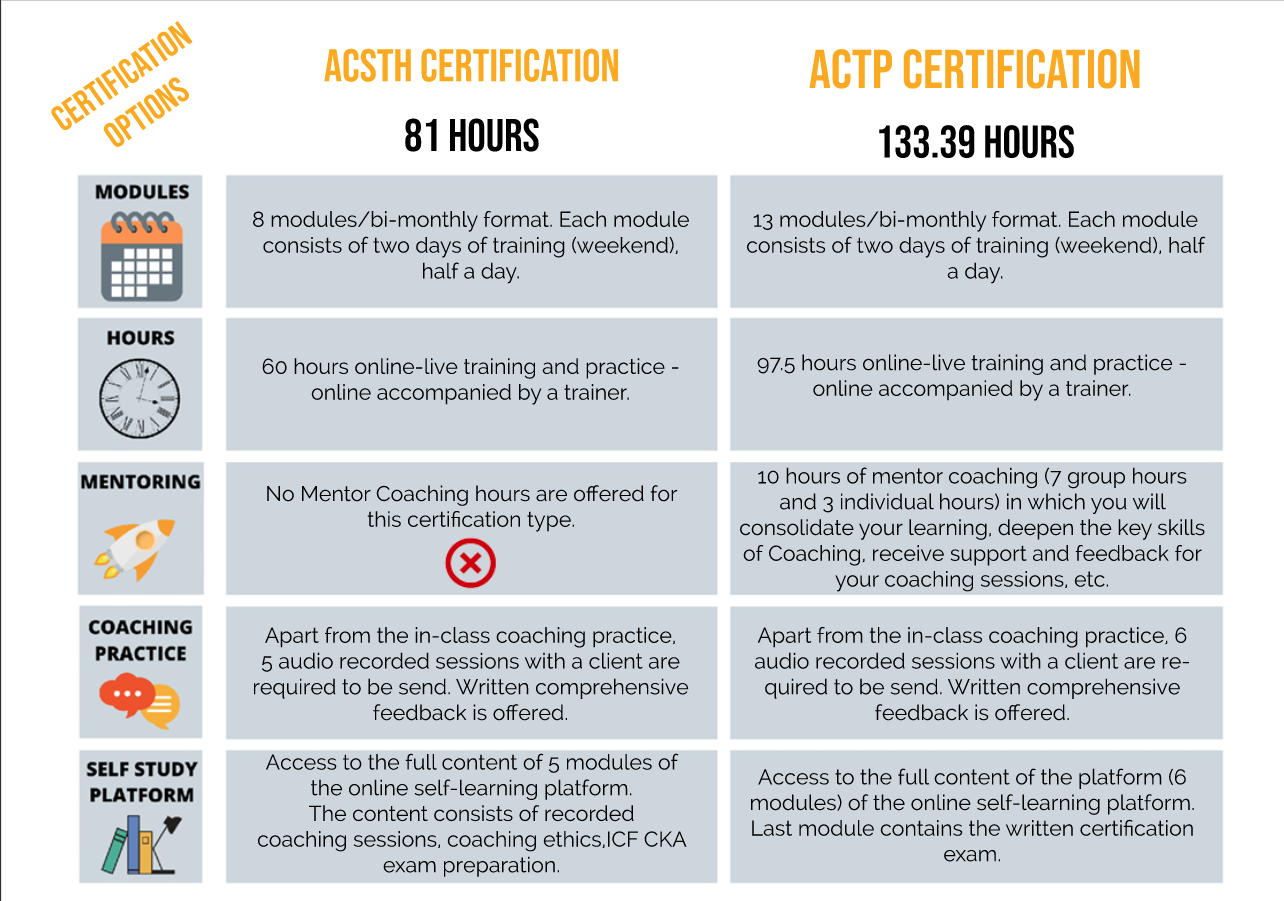 ACTP ICF Program Accreditation Option
One Payment
1-Payment Sign Up
3 Installments
3-month Subscription Plan
6 Installments
6-month Subscription Plan
ACSTH ICF Program Accreditation Option
One Payment
1-Payment Sign Up
3 Installments
3-month Subscription Plan
6 Installments
6-month Subscription Plan
Do Not Find Payment Option That Suits You Best?
For special requests (partial/not equal payments, bank transfers, etc) please contact us using button below or send a note to info@headwaycoachinggroup.com with subject "billing inquiry"!
Headway

Coaching Group
Let Us Help You To Become An Outstanding Coach, Succeed In Your Mission And Make Our World A Better Place
While You Build Your Thriving Business And The Financial Freedom You Deserve
....
Addresses: Gran Via de les Corts Catalanes, 720, 2 pral, 08013 Barcelona, Spain / Kurvenstrasse 2, 9062 Lustmuhle, Switzerland
e-mail: info@headwaycoachinggroup.com Tel: +34 629 902 103